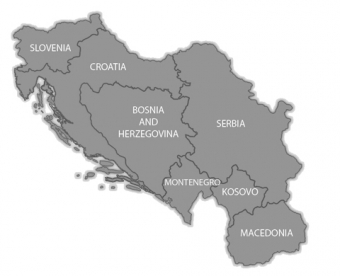 Polylink SA is primarily an agent/distributor for chemical products and raw materials mainly for the Rubber and Plastics industry. Polylink SA works exclusively with customers in former Yugoslavian Republics mainly Serbia, Slovenia and Croatia as well as Bosnia and Macedonia. The HQ is based in Fribourg, Switzerland with our local representative office located in Belgrade, Serbia.

What we do

We are the agent or distributor of renowned companies in the Chemicals field such as SI Group (formerly known as Schenectady), Cepsa Quimica (formerly known as Petresa), Shepherd, Deltagran, Velutex and Nizhnekamskneftekhim among others. Please see the SUPPLIERS and MAIN PRODUCTS sections for more information.

Polylink SA also specialises in business consultancy and market research for any interesting commercial project in former Yugoslavia. With 25 years of experience working for leading American and European suppliers as well as the main industrial players in all ex-YU countries, we believe that we are an ideal partner to help opening the doors of these markets and allow business projects to become a reality.

What we deliver

Marketing, Sales, Technical support, Logistics and Admin - a complete and personalised service

For customers: Personal visits to meet Purchasing and R&D and learn about what they do, the manufacturing process and the materials used. We discuss their needs and the challenges that they are facing. We then evaluate the products that best suit them or to replace an existing one. Whether more cost effective, ecological, or for higher performances we have the products and the technical expertise to match your requirements.
For principals/suppliers: We are able to perform regional market research to find out the potential and the main targets to focus on. We organise company visits and offer advice on local business practices to help mutual understanding and facilitate the technical and commerical relationship, we monitor sample testing and send regular reports on commercial and financial situations as they evolve.
Logistics: We are able to take care of all aspects of the deliveries from the invoicing, to arranging transportation as well as dealing with customs and transport documentation. Whether by truck or boat our experience in logistics and our choice of reliable partners guarantees a safe and timely delivery.